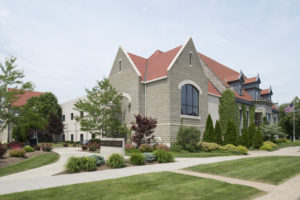 SANDUSKY LIBRARY BOARD OF DIRECTORS – 2021
BOARD VACANCY
Library Press Release
The Sandusky Library Board of Directors is seeking applicants to fill a partial term vacancy on the board. Members of the board serve 5-year terms as volunteers and in accordance with established by-laws. Interested candidates can find a description of board member responsibilities and an application to complete below for consideration.
Applications should be submitted by July 31, 2021 to the following email address: boardvacancy@sanduskylib.org.
Responsibilities of Library Board Members
Sandusky Library Board Application
Anthony Cummings
President of the Board
Judy Kuns
Vice President of the Board
Martha Murray
Secretary/Treasurer of the Board
H. John Hildebrandt
Sarah Prout
Vincent Rhodes
James Sennish
ADMINISTRATIVE STAFF:
Molly Carver
Executive Director
Chad Angney
Fiscal Officer
Jennifer Buch
Assistant Director